Quality Mammoth Jackstock.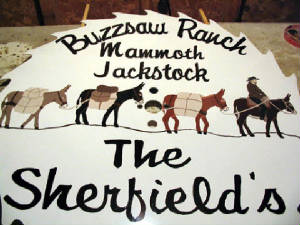 Buzzsaw Ranch was established on July 19, 2001 in Medford, Wisconsin. We are just begining to build our herd. We are building our herd by purchasing quality mammoth jackstock through out the United States.

Our adult animals are used for- riding therapy, pleasure riding, and packing. Our animals are also very loved family pets.

On the family farm this is the 1st time mammoth jackstock has ever been here. The farm has been in the family for over 50 years. We own just a portion of the land but it is still in the family.